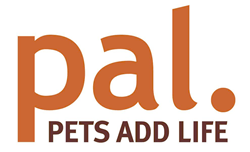 Greenwich, CT (PRWEB) May 01, 2015
American Pet Products Association (APPA) President and CEO, Bob Vetere, is pleased to announce the six winning students and poems for APPA's non-profit campaign Pets Add Life's (PAL) 7th Annual Children's Pet Poetry Contest. Open to third through eighth grade students across the nation, the annual contest encourages children to express the joys and happiness pets bring to their lives.
"After receiving and reading hundreds of poems from across the country, we are proud to announce this year's contest winners!" said Vetere. "There is nothing quite like reading about how pets are making positive impacts on children and reading about just how much they mean to them in their own words. We thank all of this year's participants and are already looking forward to more smiles on our faces when the contest returns in September."
Through APPA's Pets Add Life campaign, students from across the country in grades 3rd through 8th were invited to write unique poems about their pets, sharing what they love about them and the joys they bring to their lives. One student from each grade level (six total) has been selected to win $ 250 for pet products and an additional $ 1,000 scholarship for their classrooms to spend on pet-related education.
Below are the six winning poems by grade level:
THIRD GRADE WINNER

My Four Furry Friends

By: Peyton L.
We rescued some animals

That I adore.

We used to have none,

But now we have four!
First we have Morty,

a cat that I love.

He likes to hang out

High up above.
Then there's his brother, Gibby.

He is also a cat.

I have to mention,

He is very fat!
They love to wrestle.

They love to play.

But most of all,

They sleep all day.
With one at my feet,

And one at my head,

I never feel lonely

When I'm in my bed.
Next we have Louie,

A dog from Louisianna.

He used to be hoarded,

But a great life with us

He has been awarded.
Last we have Daisy,

She's as soft as a sheep.

We saved her from being put to sleep.

She lived in Florida,

A sunny place.

She's as sweet as can be

And has a pretty face.

Now she lives in New Jersey

And is a Therapy Dog.

Making people happy is her job.
That was my poem

And now I am done.

I hope you now realize

that pets are so fun!

_________________________
FOURTH GRADE WINNER

A Puppy's Love

By: Mollie T.
From the moment you bring her home

To the hundredth time you've thrown her bone

You know she will always be your friend

And full of love that never ends.

Little paw prints on the floor

Getting bigger, more and more;

She grows up fast, but still the same,

A puppy's love will never change.

You used to hold her in your palm

Now she's just too big and long

But all along, you're still knowing

Your dog's loyalty does not stop growing.

_________________________
FIFTH GRADE WINNER

My Dog, My Friend

By: Medha G.
When she bounds over to me,

Her tongue out, panting vigorously,

I feel joy,
When she stares up at me,

Her eyes begging me to play,

I feel wanted,
When she rolls over with her paws in the air,

Begging me to scratch her belly,

I feel loved,
When she trots along the sidewalk,

Her eyes full of excitement at the new wonders opened to her in the world,

I feel curious,
When she arches her back,

With a look of determination in her eyes,

I feel courage,
My dog is truly my best friend,

Opening the door to my true emotions.

_________________________
SIXTH GRADE WINNER

My Cookie

By: Mallory S.
My pet is a mini

He is a guinea

Cookie monster is his name.
He loves to talk and chatter

when something is the matter,

or sometimes when he wants a snack.
To me only he will respond

because we have a special bond

I love my guinea pig.
Am I obsessed? A little, maybe.

After all he is my baby.

He really loves me too.
He loves to cuddle and to play.

I love him more than I can say.

My best pal, Cookie.
Some people like dogs and cats,

gerbils, iguanas, even rats.

Me, I love my pig.
As for me I'll take my pig

even though he's not that big.

Thanks to mom and dad for Cookie.

_________________________
SEVENTH GRADE WINNER

My Rescue Pup

By: Faith C.
He wakes me every morning,

And jumps up on my bed,

Kissing me till I wake up,

And stepping on my head!
He's happy and energetic,

And he likes to run around,

But when it comes to belly rubs,

He rolls upon the ground.
At two days old, on the side of the road,

He and his siblings were found alone.

We rescued him, and now we know,

He rescued us and now he's home.
Every night, he tucks me in,

And then he curls up small.

He knows that we all love him,

And we know he loves us all.

_________________________
EIGHTH GRADE WINNER

One Dog's Journey

By: Sophia D.
Down in the kennel, a puppy discovers,

News that makes him separate from the others.

"He's been here too long" he hears them say,

And he suddenly realizes, his life is at stake!

Not adopted, unloved, and rejected by many,

He thinks that perhaps he not worth a penny.

The barks of others do not reach his ears

As his eyes swim with unshed tears.

But the next morning he hears them say,

"A family is coming to see you today!"

His heart fills with longing for a true home,

Maybe this family will call him one of their own!

When the family sees him, they fill with joy,

The air resonates with sounds of "good boy!"

The times passes, he must go back through the door,

But he doesn't want to leave, and sits on the floor.

The family realizes that he is the one.

The puppy is loyal, loving, and fun!

A week later, Dad's car comes back around the bend.

That day, the puppy's name goes from Billy to Ken.

He takes him home, that young little lab,

And Ken knows that he is no longer sad.

Ken is our dog our dog now, I love him each day,

And from adopting him there is something I must say:

Remember those homeless dogs and their plea.

They're all alone and need you and me!

So next time you're considering getting a dog,

Try visiting the shelter that's just down the block.

Really, it's your love and care that they seek,

For all dogs need a safe place to sleep.

So perhaps there's a dog that you can rescue.

And honestly its one the best things you can do!
Founded by the American Pet Products Association (APPA), PAL is a nonprofit campaign dedicated to sharing information about how pet ownership benefits animals and people alike. PAL's mission is to increase awareness of the bonds and other rewards associated with pets of all types. Primarily through social media with YouTube Videos, an active Facebook campaign, celebrity endorsements and contests, PAL spreads the joys of pets, encourages pet adoption and promotes responsible pet ownership.
To learn more about the nonprofit campaign or the Pets Add Life 7th Annual Children's Poetry Contest, visit http://www.petsaddlife.org, http://www.facebook.com/petsaddlife or contact Ashlee Verba at 775.322.4022 or ashlee(at)theimpetusagency(dot)com.
-###-
The American Pet Products Association (APPA) is the leading not-for-profit trade association serving the interests of the pet products industry since 1958. APPA membership includes more than 1,000 pet product manufacturers, their representatives, importers and livestock suppliers representing both large corporations and growing business enterprises. APPA's mission is to promote, develop and advance pet ownership and the pet product industry and to provide the services necessary to help its members prosper. Visit http://www.americanpetproducts.org for more information.